Baseball & Softball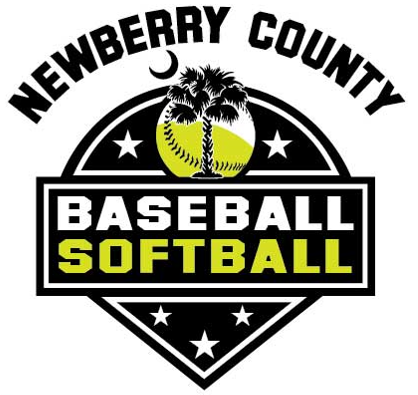 The County of Newberry is excited to announce an extended partnership with the Town of Prosperity and the City of Newberry in offering youth baseball and softball. The County Recreation Department has worked closely with the Town and City historically and is thrilled to have the opportunity to broaden the collaboration with baseball and softball. The County has offered baseball/softball as a county-wide youth sport with the older age divisions playing under the Dixie Youth Baseball (DYB) or Dixie Softball Inc. (DSI) franchise since the 1970's. This renewed and extended partnership will be Newberry County Baseball and Softball and we will continue to offer the below options:
PROGRAM

(all are co-ed except for softball)

AGES

(on or before April 30th)

REGISTRATION FEE

INCLUDED IN REGISTRATION FEE

Dixie Softball–Angels-CLOSED

8-10

$50 each

Team Jersey, Socks, Belt, Headband, and Insurance

Dixie Softball–Ponytails-CLOSED

11-12

Dixie Youth Baseball–Minors-CLOSED

8-10

Team Jersey, Socks, Hat, Belt, and Insurance

Dixie Youth Baseball–O-Zone-CLOSED

11-13*

Junior Baseball - CLOSED

13-17

Youth Baseball–Coaches Pitch-CLOSED

6-8

$40 each

Team Shirt, Socks, and Hat

Youth Baseball–T-Ball-CLOSED

5-6

Youth Baseball–Wee T-Ball-CLOSED

3-4
DYB and DSI offer an All-Star option. *Players attaining the age of 13 on or before April 30th of each corresponding year will not be eligible for All-Star selection within the "O"Zone division.
Our goal is to provide the Newberry County community an affordable opportunity for youth to participate in baseball or softball regardless of their beginning skill level with a gradual path to becoming more competitive while still being afforded the opportunity to participate, have fun, and advance their skills. While the County of Newberry Recreation Department will take the lead in organizing and scheduling the program, the partnership with the Town of Prosperity and City of Newberry Parks, Recreation, and Tourism is vital in ensuring the County is offering the most robust baseball and softball program possible. It is also our hope that this partnership will help eliminate any confusion parents have faced in the past as to which program they should register their child(ren). The County will continue to utilize Prosperity fields and begin utilizing the City Recreation Complex to schedule practices and games as well.
Registration can be completed at the following locations: Newberry County Family YMCA, Prosperity Town Hall, or City of Newberry Parks, Recreation & Tourism office. Please do not hesitate to contact us if you have any questions (P: 803-924-8328 or E: recreation@newberrycounty.net).
Dixie Youth Baseball Umpires
Dixie Youth Baseball is the nation's second largest youth baseball program and umpiring is one of the greatest ways to be involved with the great game of baseball.
Individuals who would like to officiate Dixie Youth Baseball must attend an umpire certification clinic/training and pass a written test. Once certified, umpires are not only eligible for local league play but may apply to work in the sub-district, district, state, and/or World Series tournaments.
Umpiring is a great way to meet new people, have a lot of fun, be involved with game, and have a major impact on our youth.
If you are interested in becoming a Dixie Youth Certified Umpire, contact us at P: 803-924-8328 or E: recreation@newberrycounty.net