Coroner
Information About Your Coroner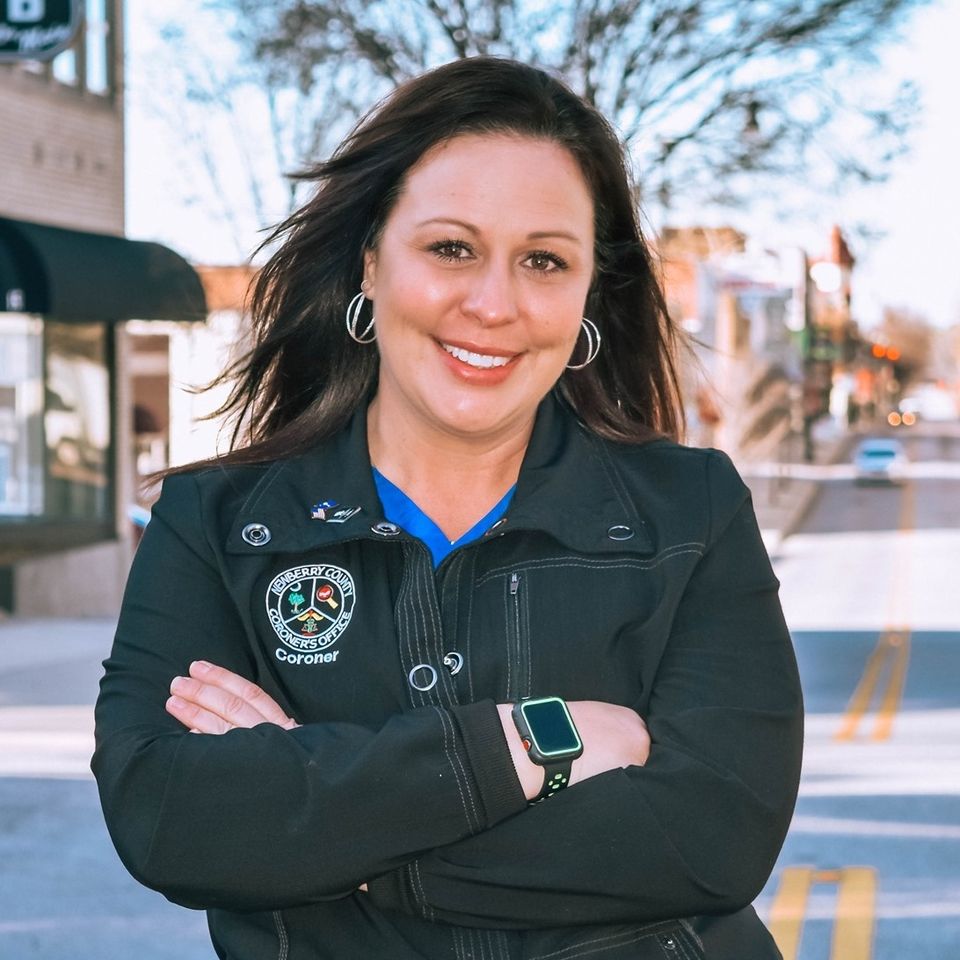 Coroner Laura G. Kneece, MPA, F-AMBDI, has been a resident of Newberry County for several years and calls Newberry County home. She is a 2007 Cum Laude graduate of Kaplan University having majored in Criminal Justice and holds a Master of Public Administration. In the early part of her career, Coroner Kneece worked for Lexington County Sheriff's Department as a Road Patrol Deputy, School Resource Officer and Crime Scene Investigator.
In 2009, she was hired as the Forensic Death Investigator at Lexington County Coroner's Office, serving at the pleasure of the late Coroner Harry O. Harman. During her tenure at Lexington County Coroner's Office, she became Board Certified in Medicolegal Death Investigation through The American Board of Medicolegal Death Investigation. Being 1 in 8 in South Carolina and 1 in 240 nationally to obtain this certification. During the election process she had the honor to work as a morgue assistant for Newberry Pathology Associates and Forensic Pathologist Dr. Janice (Pat) Ross.
In November of 2016, Laura was elected as Coroner of Newberry County and was sworn into office January 3, 2017.Laura is a member of the SC Coroner's Association, International Association of Coroners and Medical Examiners, and The American Board of Medicolegal Death Investigators.
Coroner Kneece is married to Kyle Kneece, who is also dedicated to public service as a firefighter and contact electrician. They reside in Prosperity with their children, dogs, and chickens. She enjoys spending time with family and friends, staying physically active, gardening, camping and traveling.
For Cremation Permits and other general information please send an email to coroner@ncso.sc.gov